Where in the Worlds has SETI Institute Been? - Mar 26 - Apr 1, 2018
Jill Tarter: This Century We Are Going to Find Life Beyond Earth
The internet is still abuzz following Jill Tarter's recent presentation at the Florida Institute of Technology's Cross Cultural Management summit. The SETI Institute co-founder and holder of the Bernard M. Oliver Chair for SETI at the SETI Institute gave a talk titled "A Cosmic Perspective: Searching for Aliens, Finding Ourselves", discussing the likelihood that life beyond Earth may soon be discovered. Tarter's speech seems to have made an impression, as several outlets covered the story, including Newsweek:
"[The search for extraterrestrial intelligence] as an endeavor may, in fact, need to be multi-, multi-generational before we figure out the right thing to look for," she told Newsweek. "This cosmic perspective is really something that we all need to adopt."
For Tarter, the 2100 date reflects a prediction made in a 2004 scientific paper that science of this century would be dominated by biology, just as the one prior was dominated by physics. "I think we see that already playing out in spades," she said—and she says taking that beyond Earth itself is only natural.
Clearly the public is excited about the possibility of discovering life on another world, and Jill Tarter shares that excitement as she works to raise money for the Laser SETI initiative, as the Daily Mail reported earlier in March:
'We can build a series of 96 cameras, spread around 12 sites around the globe, working in the optical and infrared. We will literally be able to look up at all of the sky, all of the time to see if there are any bright flashes. To see if any other phenomenon, like fast radio bursts, have an optical component. I'm really excited about it,' she added. 
You can learn more about the Laser SETI project as it develops and keep up with other exciting projects at SETI.org.
Did Alien Spacecraft Get Caught on Camera!?! Probably Not.
Although leading scientists such as Jill Tarter are optimistic that we'll find alien life eventually, many among the public are convinced they're already here… carefully eluding professional photographers and scientists, but tantalizingly appearing just out of focus in cellphone camera footage purportedly captured by a civilian pilot, and uploaded to YouTube in March. While it may show a UFO (since the acronym stands for "unidentified flying object"), Seth Shostak is skeptical of any claims that there's evidence of E.T. in this footage, according to Newsweek:
Seth Shostak, senior astronomer at the SETI Institute in California, told Newsweek that, in his opinion, this video isn't very convincing. Aside from its overall "ambiguous" nature, he said, the first sign that the video may be inaccurate is that it was filmed by a pilot out of the cockpit window in midflight.
"Why is this guy using his cellphone to make videos while he's flying around?" Shostak asked. The researcher pointed out that from the way the camera is pointed, it seems the pilot anticipated the UFOs before they even appeared on screen. "He's there to photograph these things, and that's a bit suspicious."
Unfortunately, "UFO" videos that show only blurry objects of indeterminate size and distance don't provide enough information to determine much of anything – the footage could show anything from a bird to a bit of debris, or be warped by optical effects from the shutter of the camera. Seth Shostak has written extensively on what kind of evidence we'd need to support the notion that extraterrestrials are popping by Earth to photobomb innocent civilian home movies, and he also hosted an episode of Big Picture Science earlier in 2018 on this very topic – find out more on SETI.org.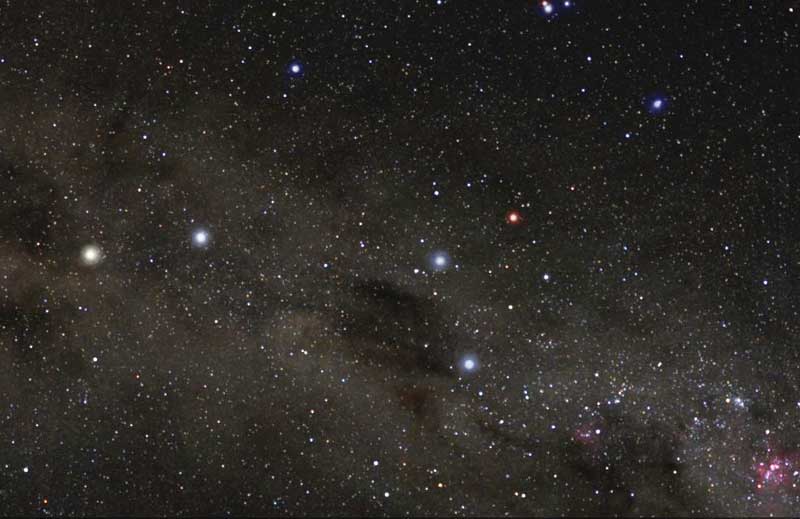 A Call to the Stars: Remembering the Arecibo Message
Qrius took a moment to remember the Arecibo Message – the most powerful broadcast ever beamed into space deliberately. In November of 1974, a simple pictorial message was aimed at a star cluster over 20 thousand light years from Earth from the Arecibo Radio Telescope in Puerto Rico. The message itself was designed by Frank Drake, Chair Emeritus of the SETI Institute Board of Trustees and creator of the Drake Equation, in collaboration with astrophysicist and cosmologist Carl Sagan and others. Qrius quoted an information page from SETI.org on the significance of the message:
Although it's unlikely that this short inquiry will ever prompt a reply, the experiment was useful in getting us to think a bit about the difficulties of communicating across space, time, and a presumably wide culture gap.
The conversation surrounding the challenges of detecting alien life has been ongoing since then, most recently highlighted in a conference hosted by the SETI Institute titled "Decoding Alien Intelligence", which was covered by the Mercury News in March.
Big Picture Science:
Last week's encore of Skeptic Check: Your Inner Lab Coat considered logic and deductive reasoning. This week's Hawkingravity pays tribute to the life, work and legacy of Stephen Hawking.
Facebook Live
Last week's Facebook Live featured SETI Talks and included presentations from SETI Institute scientists Janice Bishop, Virginia Gulick and Pablo Sobron discussing Mars exploration work. Videos of all past Facebook Live events can be found on our Facebook page: https://www.facebook.com/SETIInstitute/
Events
Contact Conference: April 6-8, Sunnyvale, CA Seth Shostak and Nathalie Cabrol will be speaking
California Academy of Sciences: April 12, 2018 San Francisco, CA Seth Shostak to participate in the monthly Nightlife talk
AAS Dynamical Astronomy Public Lecture: April 16, 2018, San Jose, CA featuring Cristobal Petrovich
Silicon Valley Astronomy Lecture Series: April 18, Los Altos Hills, CA SETI Institute scientists Michael Busch will speak
SETI Talks: April 19, 2018, Menlo Park, CA John Rummel and Robert Zubrin on Planetary Protection
California Academy of Sciences: April 21, 2018, San Francisco, CA Franck Marchis will demonstrate the Unistellar eVscope
Montalvo Arts Center: April 27, 2018, Saratoga, CA Life Beyond Earth featuring SETI Artist in Residence Felipe Pérez Santiago, Director of SETI AIR Charles Lindsay and SETI Institute co-founder Jill Tarter
Girl Scouts Golden Gate Bridging: April 28, 2018 San Francisco, CA Pamela Harman will participate
Palo Alto Jewish Community Center, May 2, Palo Alto, CA Seth Shostak to of offer SETI Talk presentation
Association of Computer Professionals in Education: May 4, Welches OR Seth Shostak to participate in annual conference
The Villages: May 8, San Jose, CA Seth Shostak to offer talk about SETI
Silicon Valley Astronomy Lecture Series: May 15, Los Altos Hills, CA Chasing New Horizons: Inside the Epic First Mission to Pluto with Alan Stern and SETI Institute Scientific Advisory Board member David Grinspoon